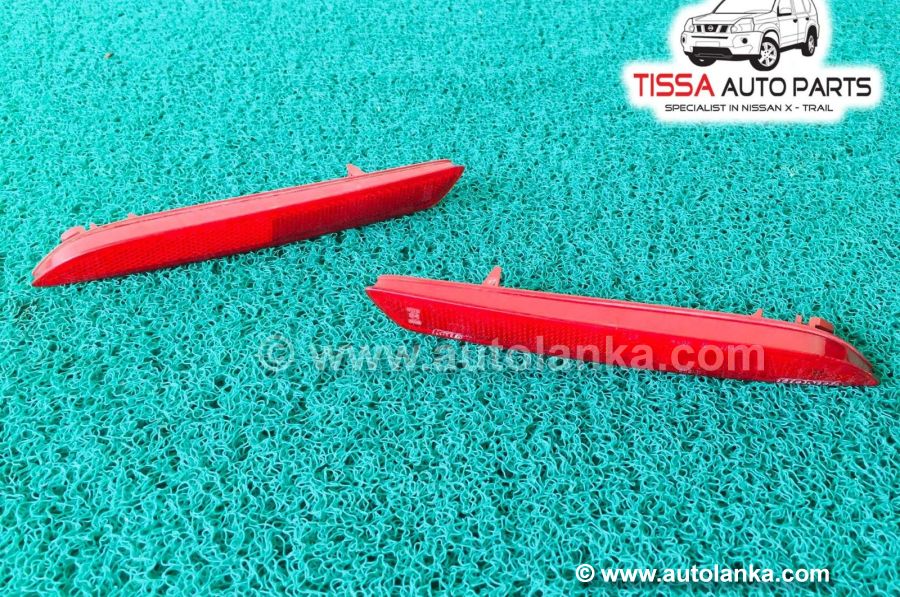 Honda Insight Bumper Reflector
**තිස්ස ඔටෝ පාර්ට්ස්**
*ජපන් වාහන අමතර කොටස් ගෙන්වීම සහ බෙදා හැරීම*
**(නිසාන් වාහන සඳහා විශේෂඥ)**
සියලුම ජපන් වාහන අමතර කොටස් වගකීමක් සහිතව ඔබ වෙතට.
(නිසාන්, ටොයෝටා, මිට්සුබිෂී, සුසුකි, මැස්ඩා, චෙව්ලර්ට්, හොන්ඩා, ඩයිහට්සු)
ජපානයෙන් ආනයනය කරන ලද තත්වයෙන් උසස්ම වාහන අමතර කොටස් විශ්වාසයෙන් මිලදී ගන්න.
අමතර කොටස් දිවයිනේ ඕනෑම ස්ථානයකට ගෙන්වා ගැනීමේ පහසුකම.
නො. 23/27, විහාර වත්ත පාර, පතිරගොඩ පාර, මහරගම.
දුරකථන : 071 0396045
ඊමේල් :
[email protected]
Dealer of Used Japanese Motor Spare Parts.
(Specialist in Nissan)
All Kinds of Japanese Motor Spare Parts and Accessories with Guaranteed Quality.
Nissan X-Trail T30, Nissan X-Trail T31, Nissan Cefiro A33, Nissan Teana, Nissan FB15, Nissan FB14, Nissan N16, Nissan N17, Nissan March K11,
Chevrolet Cruze, Nissan March K12, Suzuki Swift, Toyota Passo, Nissan Cefiro J31, Nissan Cefiro J32,
Toyota, Mitsubishi, Mazda, Suzuki, Daihatsu, and Honda.
Spare parts can be delivered by courier to any location on the island.
No. 23/27, Vihara Waththa Road, Pathiragoda Road, Maharagama, Sri Lanka.
Hotline: 0710 396045 / 0728 220629
Please send your required spare parts via WhatsApp or message if you are unable to contact us.
අපව සම්බන්ධ කරගැනීමට අපහසු අවස්ථා වලදී ඔබට අවශ්‍ය අමතර කොටස් විස්තර වට්සැප් හෝ කෙටි පණිවුඩ ඔස්සේ අප වෙත එවන්න.
Email :
[email protected]
http://tissaautoparts.com
https://www.facebook.com/TissaAuto
Please contact us to confirm your visit as some of the spare components indicated here are currently out of stock.
මෙහි සඳහන් සමහර අමතර කොටස් මේ වන විට අවසන් බැවින්, අප හා සම්බන්ධ වී ඒ බව තහවුරු කරගැනීමට කාරුණික වන්න.